Test important website sequences
Scenarios enable an automatically test of your website processes. Columbo checks if the tracking in all steps occured properly and if the inspected site is bug free.
Security through reproducible tests
Columbo checks scenarios always indentically and in the same order to provide reliable results. No more casual errors caused by lack of concentration and no skipped test cases as a result of a lack of time.
What can you check with scenarios?
Scenarios are perfect for monitoring processes with more steps like the customer registration in an ecommerce shop. The result provides information in which step tracking errors occured or if and why a sequence has not been executed correctly.

How to create a scenario?
One scenario contains a sequence of steps. Different kinds of steps can be combined. Beside pageviews and tracking tests, it is also possible to use steps to select elements, fill out forms or wait for a short period.
Possible types of steps
Page views
A previously created test.
Delete all collected tracking requests.
Perform action (e.g. Click on an element, execute JavaScript)
Wait for some time
Screenshot for visual verification.
It is possible to add additional cookies or to enter log in data for the test environment of the webpage for every single scenario.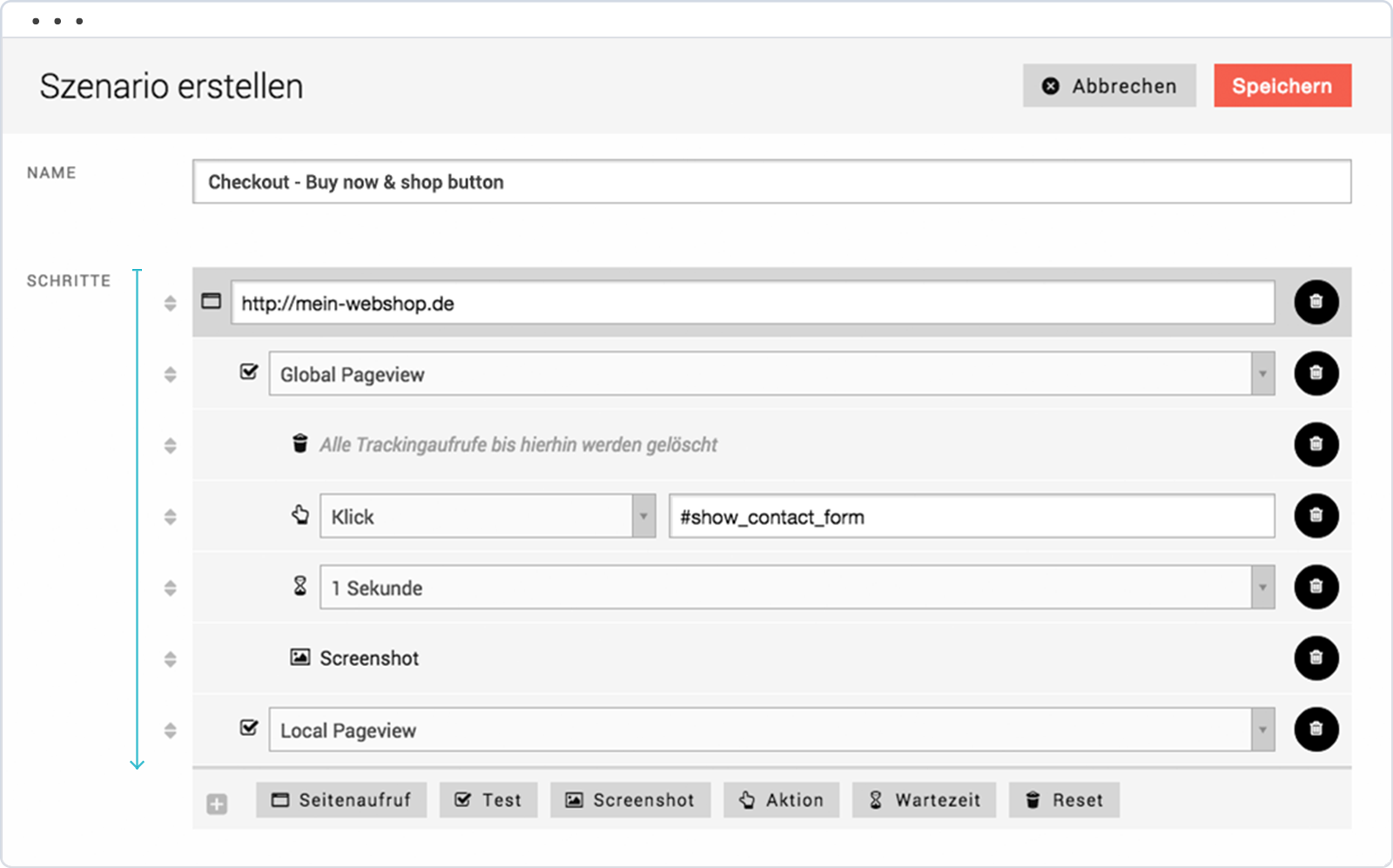 500 Scans free of charge.
Test your website tracking with Columbo.