What does a test mean?
Tests are the basic elements in Columbo. What you expect in the tracking depends on tests: correct tracking parameter — from simple page views to ecommerce information and user-defined parameter.
What are tests used for?
Tests are applied for scenarios as well as for scanner. In Scenarios you are able to test the tracking within processes. In scanners the tests help to check large amounts of websites for the presence and syntax of parameters.
In four simple steps to the test.
Name your test with a significant relation to the content.
Choose the tracking tool which the test supposed to check.
Choose if you would like to check the tracking with help of conditions or hand-written JavaScript code.
Finally choose if you want the test to be successful at least once or for every tracking request on a page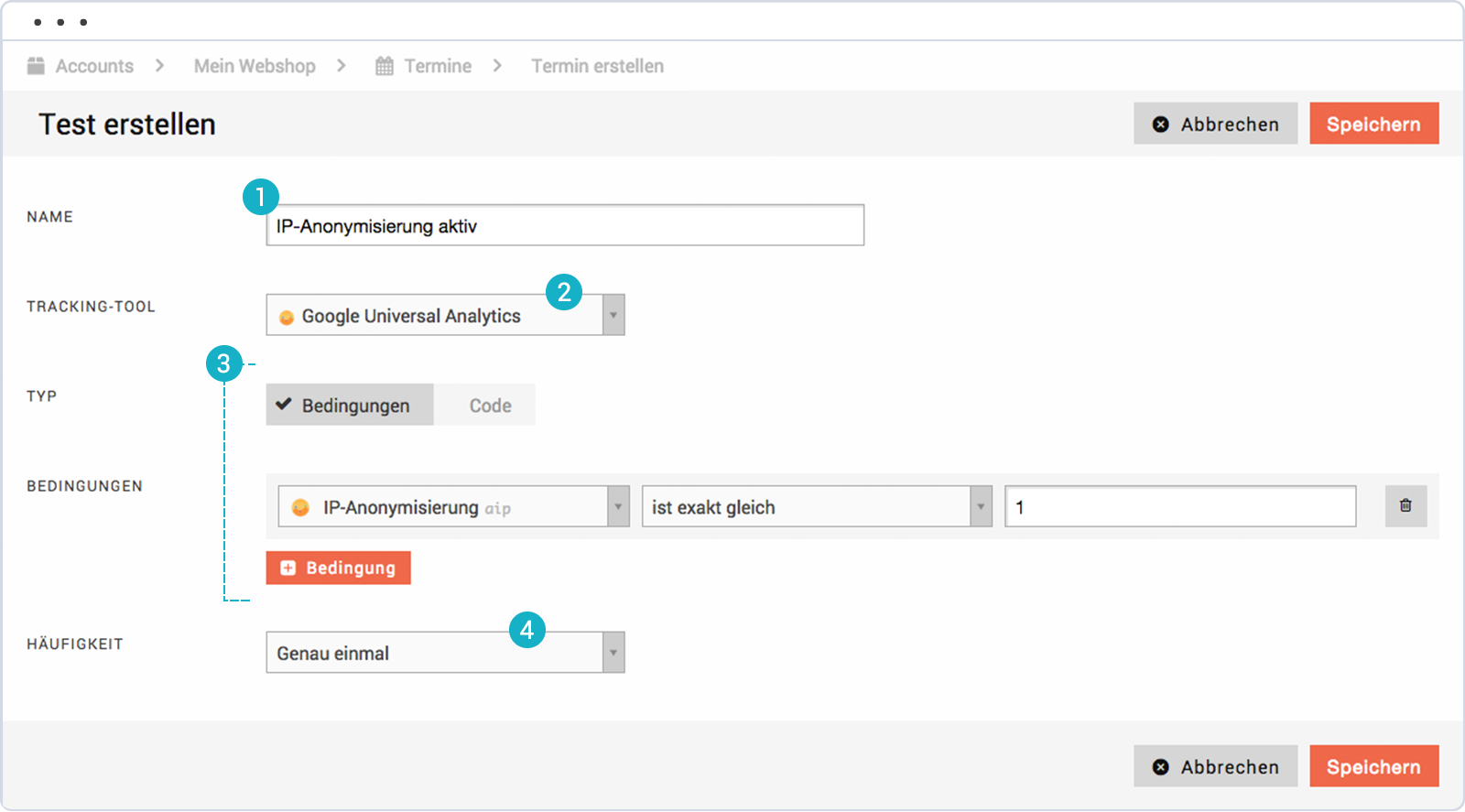 500 Scans free of charge.
Test your website tracking with Columbo.